I can't marry my person without my sisters
Sisterhood " the relationship between sisters" "the feeling of kinship with and closeness to a group of women or all women.
Celebrating your love in a dress that they love!
At Sisterhood, we are saying goodbye to unhappy bridesmaids and awkward girl gang dress shopping experiences, with only frumpy uninspired choices on offer. Our bride tribe dresses are inspired by a passion for beautiful dresses designed to be worn by real women celebrating a day filled with love and friendship. Our 16 shade colour palette available in tons of designs, and sizes up to UK 22, will make selecting your bridesmaid's dresses the stress free all fun experience that every bride and her besties deserve.
Choose from a private appointment with a specialist Sisterhood Consultant in one of the 8 Dress 2 Party stores throughout the UK, or take advantage of our Home Try on System and relax with your crew and our samples in the comfort of your own home. Whichever route you chose, take advantage of our Bridesmaid Concierge available by phone or email, to provide you with expert guidance or any assistance you may require. It's all our gift, from our Sisterhood to yours .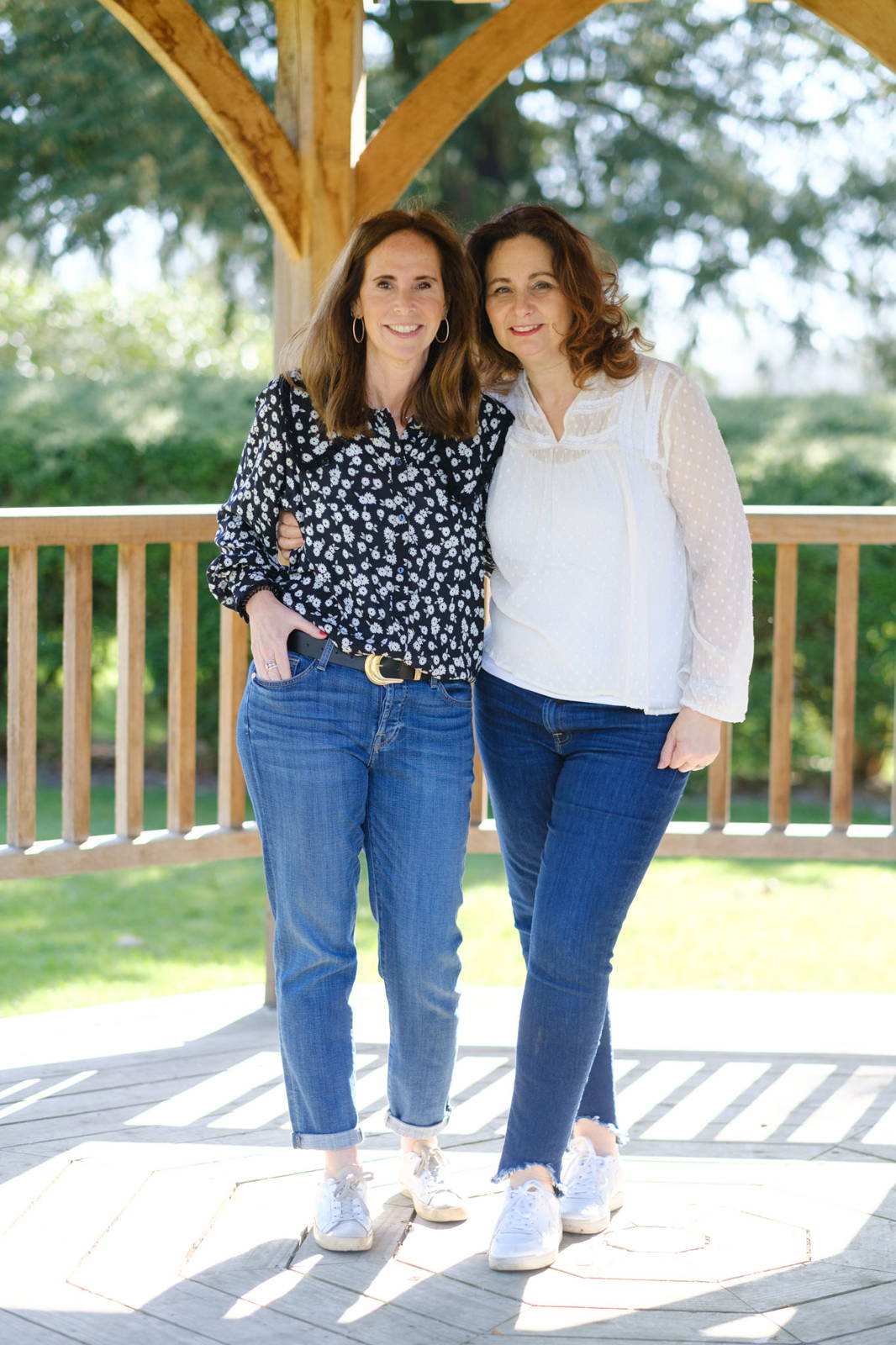 Having founded the successful chain of Dress 2 Party boutiques over 10 years ago , childhood friends Vanessa and Samantha, were often asked for bridesmaids dresses that were on a par with the glamorous event gowns that they sold for other events, but at a price point that would work for bridesmaids.
Having scoured the UK market for a range that could work they realised that none existed, and so decided to create one of their own. Inspired by the belief that every bride wants her soul sister to look and feel amazing when sharing her special day, the range rejects traditional bridesmaids styles and offers gowns that women will want to wear to any event.