The top looks for bridesmaids dresses in 2021
We are often asked what is the most popular choice or on trend for the current wedding season. Whilst that's never an easy question to answer – honestly we could have 6 brides for the same weekend choosing 6 totally different styles , here are some of the hottest contenders for the wedding 2021 season in Bridesmaids looks!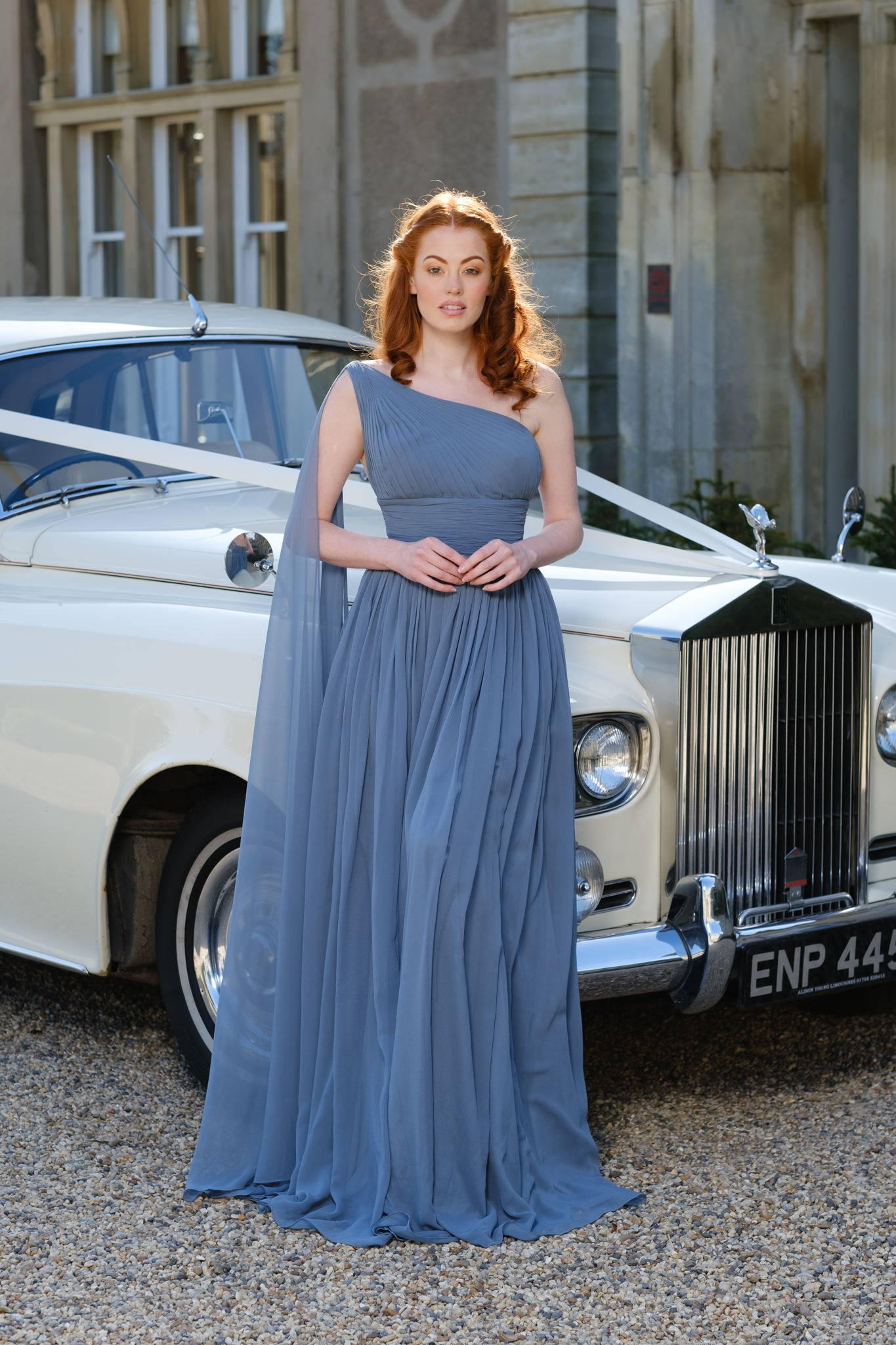 Over the last couple of years there has been a swing in favour of the glamorous Grecian bridesmaid's gown. Unquestionably suitable for a destination wedding, but equally appropriate in a stately home setting, this flattering look will create a wow effect.
Try the Sisterhood one shoulder Isadore gown or the pleated Mariana, both available in 15 delicious shades and in chiffon or tulle to achieve this stunning trend.
A firm favourite for this summer and beyond are satin bridesmaids dresses. Most popular are the neutral shades of mink and champagne, but there is also a growing trend towards the jewel tones of berry and navy. We love the cowl neck satin fit and flare of the Sisterhood Nell dress and the Boho satin Luce dress. Suitable for virtually any season or setting, think sultry maids who have the confidence to wear their bridesmaids dress with full confidence and glamour. Possibly not for the shy and retiring in your Sisterhood!